Sponsor with Compassion
Compassion's Child Sponsorship Program gives children the skills and
opportunities to overcome poverty.

Mukami
Country:

Kenya

D.O.B:

May 21, 2003

Age:

16



Gender:

Girl
Giselle
Country:

Rwanda

D.O.B:

December 1, 2016

Age:

3



Gender:

Girl
Marcos
Country:

Mexico

D.O.B:

November 28, 2010

Age:

9



Gender:

Boy
Luis
Country:

Bolivia

D.O.B:

November 5, 2015

Age:

4



Gender:

Boy
Meet Faith Mukami Njuguna
Mukami
is
16

years old
and lives in
Kenya
.
KE3040262 | Days Waiting:
166
Birthday:
May 21, 2003

(

16

years old)
Mukami lives with her mother and father. Mukami's mother is sometimes employed. Her occupation is: Merchant / Seller. Mukami's father is sometimes employed. His occupation is: Agriculture / Farmer. Mukami has siblings living in the household. Mukami helps with the following duties at home: Carries Water, Child Care, Cleaning, Gathers Firewood.Mukami's favourite activities and interests include: Ball Games, Bicycling, Reading, Running.Activities that Mukami enjoys through the church are: Youth Group, Camp, Vacation Bible School. At the compassion centre Mukami's favourite activities are: Dancing and / or Drama, Learning about God, Participating in Service Activities. Mukami attends school. She is in the equivalent of grade 10.Mukami's favourite subject is language. Her performance in school is average.Mukami's family lives in the area of Kiriene in Kenya.
Mukami

's Country Details

North of the equator, Kenya's land is hot and dry. South of the equator are the humid coast, the temperate highlands, and tropical Lake Victoria. Almost 75 percent rural farmers and herders, Kenya's people represent more than 30 ethnic groups. Swahili is the official language.

Before the coming of the Europeans, Kenya was peopled by waves of cattle-herding African clans. The coastal areas were also home to Arab traders. This trade was later targeted by the Portuguese, Dutch, and British, who gained control in 1896. During World War I, Kenya served as a British base of operations against the Germans in East Africa. After the Kikuyu-led Mau Mau Rebellion of the early 1950s, Kenya gained independence in 1963. Self-rule under Kenyatta and Moi has proved moderate, pro-Western, and progressive.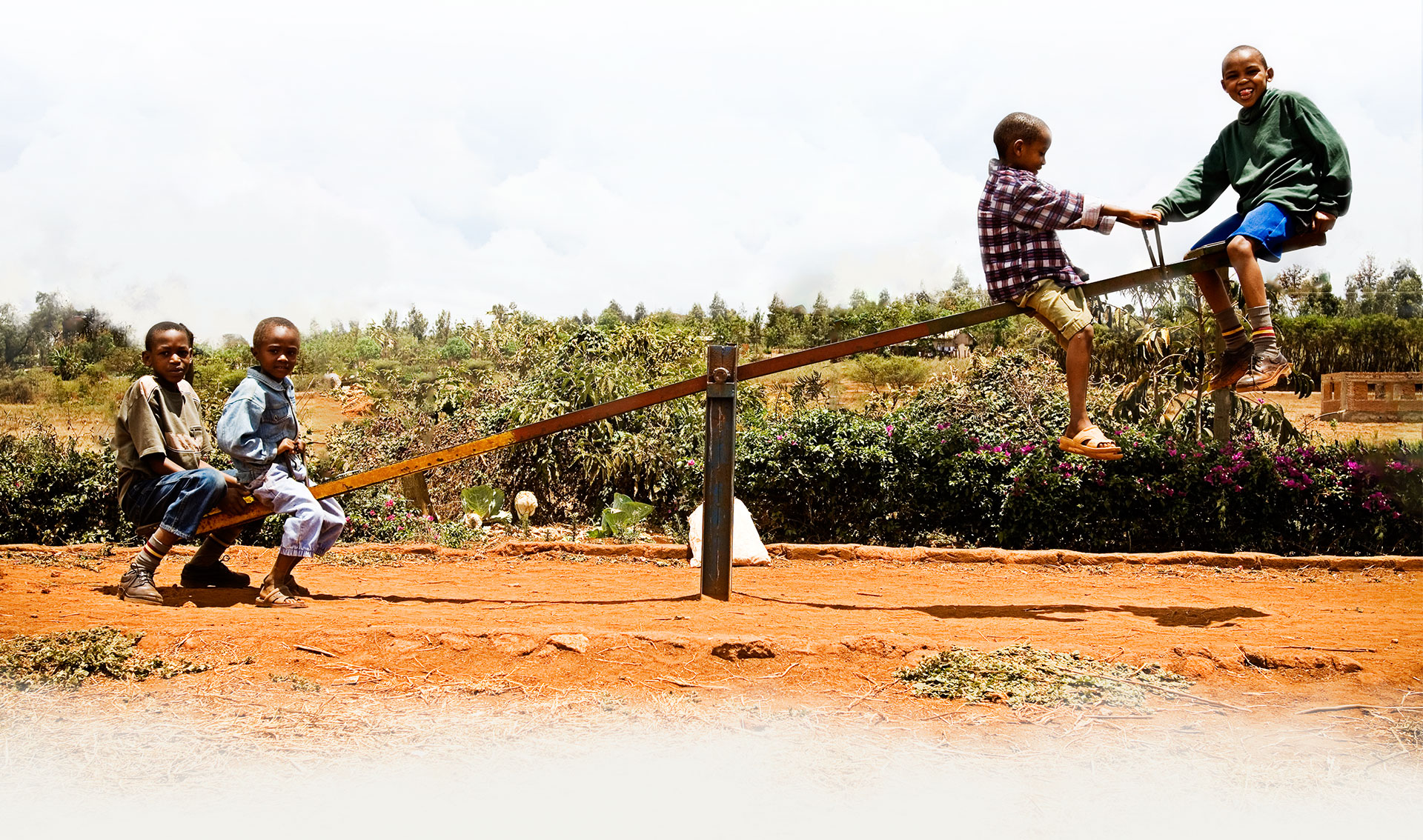 Compassion's ministry is focused on what we call holistic child development. This means developing children in all the different aspects of their lives—their minds, bodies and relationships—while giving them the opportunity to hear about and experience the love of Jesus from caring local church staff and volunteers.
How does sponsorship help kids?
Why do you work with local churches?
Compassion works exclusively with local churches because they can best understand and respond to the challenges in their communities. They are known and trusted by their neighbours and are able to reach those in the greatest need. We equip our local church partners with the resources, training and expertise to help children escape poverty. Each church is empowered to implement the program in a way that meets the specific needs of the children they serve.
---
Do kids need to be Christian to be in Compassion's program?
Absolutely not! We encourage children and families of all faiths and backgrounds to register in our programs and would never require or coerce anyone to convert to Christianity./p> Learn More
---
At Compassion, we take financial stewardship seriously.
As certified members of the Canadian Council of Christian Charities, Compassion Canada is committed to handling the finances entrusted to us with the utmost integrity. This year, 84.7 per cent of funds were used for program activities benefiting the children we serve, and 15.3 per cent for support services.
---
Today, children around the world are discovering that poverty doesn't have to be their future. Help one more do the same by sponsoring with Compassion!
---
Mukami is in the process of getting sponsored by someone else.
---
While we're sorry you could not sponsor this specific child, we would love to help you find a different child to sponsor.
Country:
D.O.B:
Age:


Gender: