When your sponsor child graduates or leaves Compassion's program, it is a significant moment in your sponsorship journey. It may stir up emotions or raise questions, all of which are important. This blog is your guide to navigating what may arise at the end of your sponsorship journey with a Compassion child.
When it comes time for the child you sponsor to graduate from Compassion's program, or when they leave the program at an unexpected time, you may feel curious about why or what will happen next. You may feel confused about your role or what the process looks like, or most significantly, you may feel a sense of discouragement or grief.
Today we want to help walk beside you in this important part of your sponsorship relationship. In this blog, we will talk about the end of sponsorship and help transform curiosity into clarity when it comes to closing off a cherished and beloved sponsor-child relationship.
_____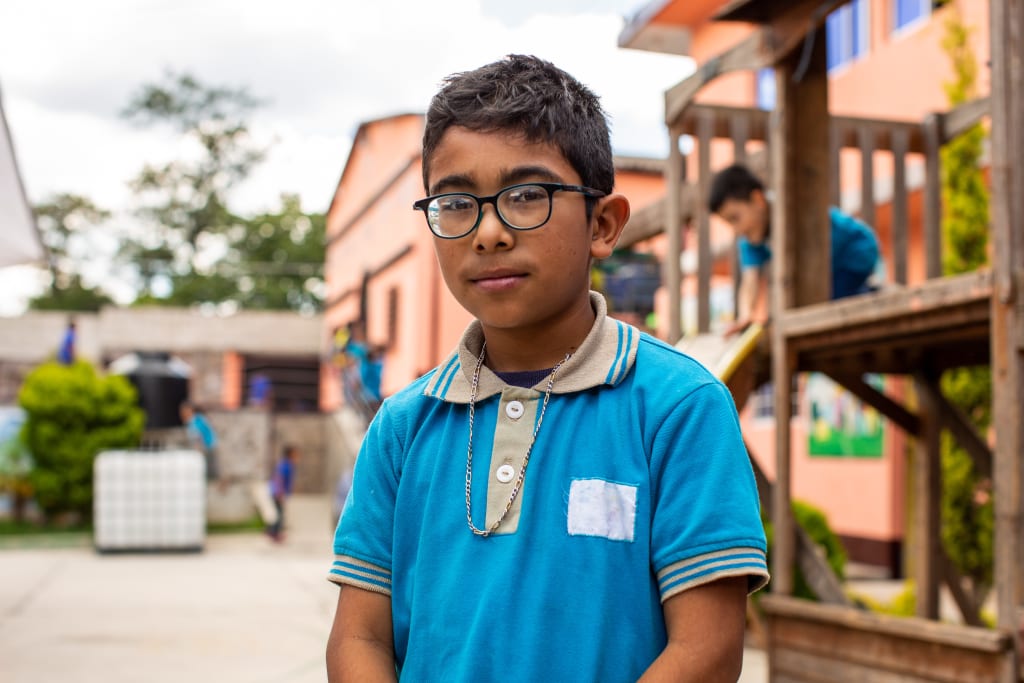 1. Why is my sponsorship with my Compassion child coming to an end, and what is my role in the process?
Whether you're the type of person that likes to understand the ins and outs of something, or you've just been notified that the child you sponsor is graduating or leaving Compassion's program— you're likely curious to learn why this is happening and what's next.
Here are some of the reasons that lead to the end of a sponsorship relationship:
Graduation
Of course, one reason for leaving the program that we can celebrate—even while experiencing the sadness of goodbye—is that the child you sponsor is graduating from Compassion's program. This can happen for two reasons: completing the full program or reaching the maximum age for participation*.
Regardless of how a child comes to the point of graduation, you can be assured that they were given the tools and resources to set them up for their future—and you can be proud of the role you have played in getting them there! Their Compassion centre will celebrate this milestone with them, and you can be confident that the local church will remain to support, love and encourage them as they step into adulthood.
*Sometimes, a special extension is granted for youth who reach the maximum age before finishing their schooling. The Compassion centre will request this extension so that your Compassion child is able to complete their education. If this is the case with the child you sponsor, you will be informed.
Improved circumstances
Sometimes a child's family has been able to access resources or is given an opportunity to improve their economic status so that they are able to provide for their child in a comprehensive way moving forward. We can celebrate when this happens! And you can feel confident that your support helped the family navigate a season when they did not have the resources to ensure their child had what they needed to thrive.
Unexpected circumstances
A few other reasons that a child may leave Compassion's program are that the family has moved away, the family is no longer interested, an older child has chosen to stop attending the program or there are safety concerns for the child's commute to the centre.
When these situations or other challenges* arise, Compassion's ministry always prioritizes the child's well-being and takes all the necessary steps to navigate obstacles in the child's sponsorship journey. They will attempt to connect with the family, see if there is a Compassion centre the child can transfer to in a new area, problem solve in the circumstances for a child who is finding it difficult to attend the regular programming or find any other creative solutions. Despite the centre's best efforts, there is not always a possible solution that the child, the family or the circumstances agree on.
*This is representative of common reasons children may leave Compassion's program. You may have been notified of a reason that is not listed in this blog.
Integrity is very important to our ministry at every level. The Compassion centre staff desire to honour the sponsorship donations that are being made by inviting you to sponsor another child who is willing and able to attend the full programming available. This creates some goodbyes that feel too soon, but you can trust and take comfort in the fact that the Compassion centre staff did what they could with diligence and the child's best interest at heart.
How will I know when my sponsored child is leaving?
When we receive a notification that your sponsor child is transitioning out of Compassion's program, you will receive a letter or email informing you.
You will receive a second letter or email a few weeks later. At this point, Compassion will offer you the opportunity to sponsor another child of the same gender in the same country (or you can let us know you'd like to sponsor a child from another country of your choosing) and outline a few options to explore regarding how you would like to move forward.
If you'd like to find out when the child you sponsor is set to graduate, go to My Compassion, select your child's name in the dropdown menu and find the expected completion date on their "About" page.
Can I communicate with my sponsored child after they leave the Compassion program?
If the child you sponsor is graduating, you will have the opportunity to write a final letter to them and send a graduation gift. After a child has graduated, they may choose to extend their personal contact information to stay in touch with you, at which point, our team will connect with you to discuss what this may look like. This must be initiated by the child, as it is outside of the monitored sponsorship relationship. If a child chooses not to share their contact information, your final letter is your opportunity to say goodbye.
Sharing personal contact information comes with risks. If you feel strongly about extending the opportunity to your graduated sponsor child to connect with you outside of the monitored sponsorship relationship, our team would love to guide you through what is involved so you can make an informed decision. Connect with us.
If the child you sponsor leaves Compassion's program for any reason other than graduation, we are not able to extend a final letter or pass contact information between the sponsor and the child.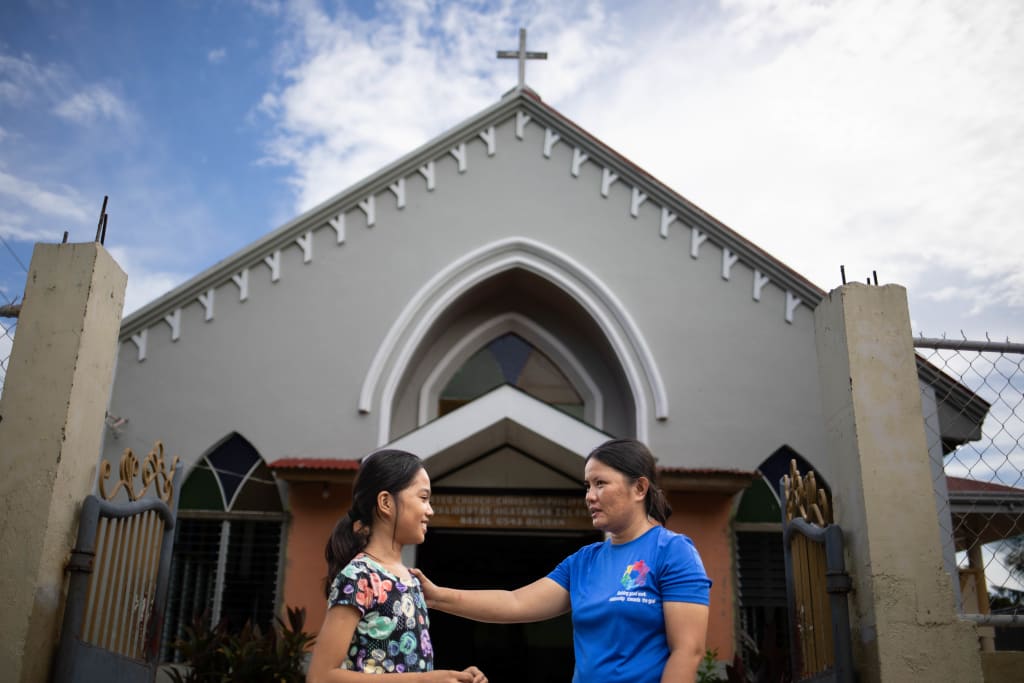 2. What happens after my sponsored child exits the program?
Every sponsor's experience is unique to them, and so we want you to feel confident that your voice will be heard. After the child you sponsor exits the program, we encourage you to connect with our team by phone, email or online chat to share what your preferences are. You are important to us before, during and after you sponsor a child, and this is a wonderful time to connect about how we can honour your experience as a sponsor.
What are the options available to me after my sponsorship ends if I would like to sponsor?
When your sponsored child is set to exit the program, we will send you two notification letters/emails to inform you. Within the second communication, we will send you another child that is waiting for a sponsor. You can choose to sponsor this child, or you can choose your own path!
Here are a few options to customize your experience moving forward:
You can personally select a child to sponsor on our website! Simply inform us during the checkout process that you're an existing sponsor.
You can let our team know country or region.
You can ask our team to call you whenever we are informed of a transition with your sponsor child so that you can have a personal check-in at that time.
Of course, you have the option of stepping away from sponsorship. Our team can help you through this process and decision.
Other frequently asked questions about exits:
Why wasn't I notified that my child was transitioning out of Compassion's program?
If you did not receive an email or letter informing you of this change, we might need updated contact information for your account. Reach out to our team to let them know.
Is the child you sent me to consider notified that they have a sponsor once their information is sent to me?
The Compassion child is not told they have a sponsor when we invite you to consider sponsoring them. Compassion children are informed they have a sponsor after the first donation for their sponsorship.
Can you tell me more about what happened with my sponsored child?
We are not always given extensive details about why a child has transitioned out of Compassion's program. While we would love to provide more context, the nature of these transitions can mean that we may not have more details than that provided in the letter or email you received.
3. Did my sponsorship make a difference, and what will my relationship with Compassion Canada look like moving forward?
As you process this goodbye with your Compassion child, we want to hold space for you if you are feeling discouraged. Perhaps you aren't feeling confident about how to move forward, or your enthusiasm is waning. That is okay! In fact, we recognize that this is a time to take stock.
Be encouraged that your sponsorship did have an impact.
Our church partners around the world are committed to ensuring that every sponsorship donation is maximized for the benefit of children in Compassion's program. One of the greatest strengths of partnering with the local church is that they are already at work in their communities, identifying the greatest needs of the children they serve. This means that you can feel confident that your sponsorship donation was used in a way that impacted your sponsored child while they attended Compassion's program, and that they were given the opportunity to access the resources available to them.
Take this opportunity to reconnect with what matters to you.
Discouragement can lead to discernment when we take a moment to pause and reflect. Here are a few questions you can use to help you process your sponsorship that has come to a close:
What has this experience helped clarify for you?
Is there anything you are still confused about?
Do you need more information to help you feel confident about sponsorship?
Are there ways that you can reconnect with your enthusiasm about making an impact?
Take some time to think through these questions. If you need a listening ear, we are here for you!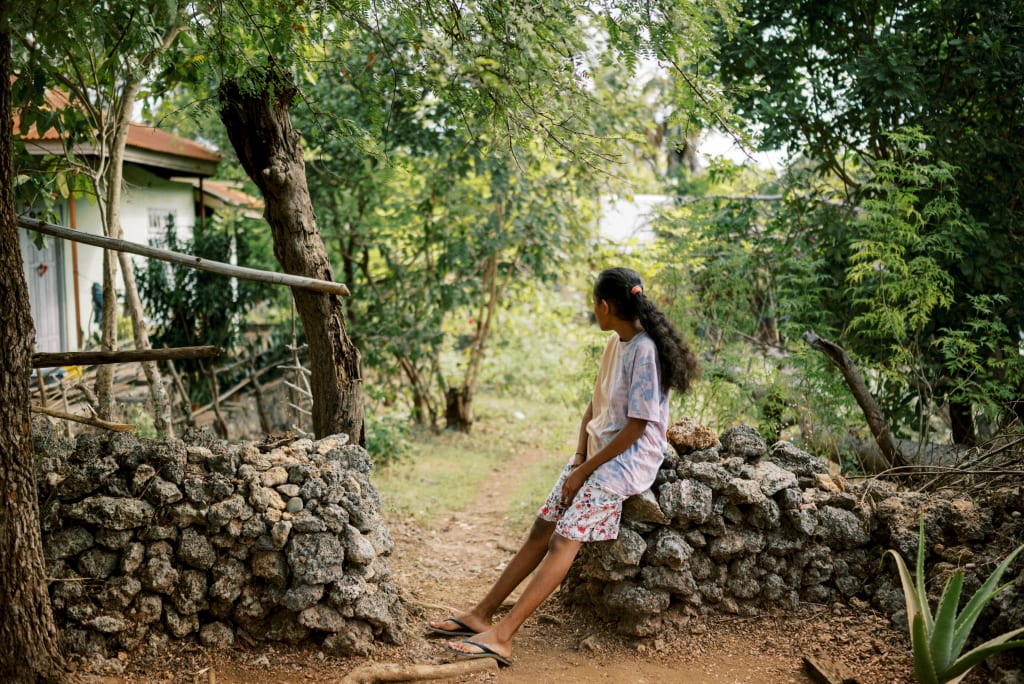 4. How do I process the closing of my relationship with the child I sponsored?
The end of a sponsorship is a goodbye that can feel emotional for many reasons. For some, the sponsorship has lasted many joyous years with many family traditions built around letter writing. For others, the sponsorship ended far sooner than we expected, leaving us feeling confused, discouraged or disappointed. Whatever it is for you, know that it is normal and welcomed to feel a sense of loss at the end of a sponsorship. Take the time to acknowledge your emotions and remember that emotions reveal our values.
Sadness shows your sponsorship had an impact on you, too!
As you process this transition in sponsorship, we know that your values are rising to the surface. Perhaps you want to take this opportunity to share how this sponsorship has impacted you, or maybe this is a moment to affirm that sponsorship meant something to you. You are invested in making a difference for a child living in poverty, and that is powerful!
Releasing children from poverty takes our hearts. Sponsorship had an impact on your sponsor child's life, but it also left an impact on your life, too! Be confident knowing that God brought your sponsored child into your life, and them in yours, for His beautiful Kingdom purposes. We pray that you will carry with you the beauty of this sponsor relationship wherever you may go!
____
We would love to connect with you about the close of your sponsorship journey— no matter how you're feeling.
Connect with us today.